Not only is this the best damn Instant Pot meatloaf, it's my absolute favorite all around meatloaf recipe. It uses just a few simple ingredients to make a tender, juicy and flavorful meatloaf that everyone will love – kids too!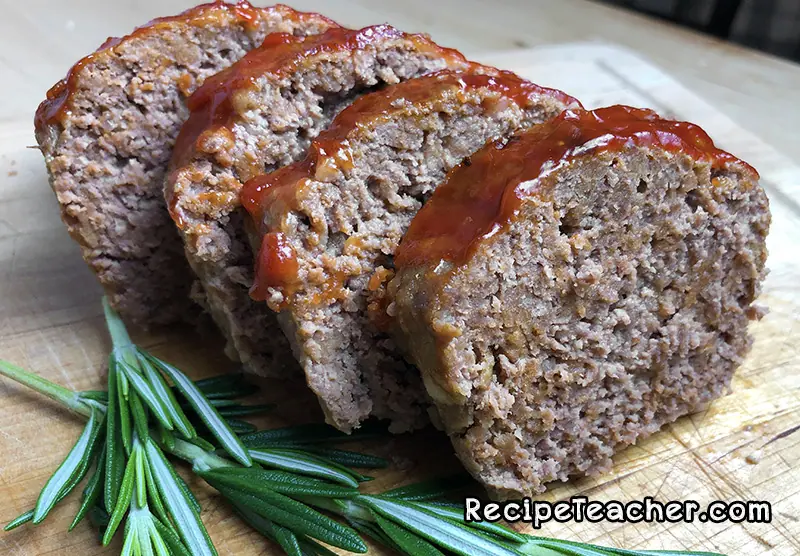 There's so many meatloaf recipes out there but most involve a lot of ingredients, a lot of preparation, and take a long time to cook in the oven. That's why I love making this meatloaf recipe in the Instant Pot. It's a very simple recipe and the results are always excellent. Never dried out, always savory and always delicious.
Make Two Meatloafs at Once
For this recipe we use two aluminum mini loaf pans in a 6qt Instant Pot. They are the perfect size to fit in the pot and can be purchased at almost all supermarkets and even at discount dollar stores. Because we're making 2 meatloafs, we can add additional ingredients to either one if we want. That works out perfectly because if you have picky eaters like I do, you can make one meatloaf exactly as the recipe calls for, and the other with some extras added in. More on that in a minute…
Use Lean Ground Beef for the Best Instant Pot Meatloaf
While developing this recipe for meatloaf in the Instant Pot, I used several different mixtures of ground beef. All the way from 73% lean up to 97% lean. What I found was, when it comes to pressure cooking meatloaf, the leaner the better. And by that I mean all the way up to the 97% lean ground beef. That was, by far, the best results.
Simple Ingredients for Perfect Taste and Texture
For the seasonings it's real simple too – a little Worcestershire, some onion powder, garlic powder, seasoned salt and ketchup. And an egg of course. I don't like the meatloaf to be overpowered by any particular ingredient. Rather, I love the ingredients to come together and create a nice savory taste that accentuates the ingredients, while not being dominated by a single one. The texture is important too. I like to use panko breadcrumbs. The mixture of ground beef, panko and the ketchup creates a perfect texture that's soft and juicy, while still maintaining a hearty feel.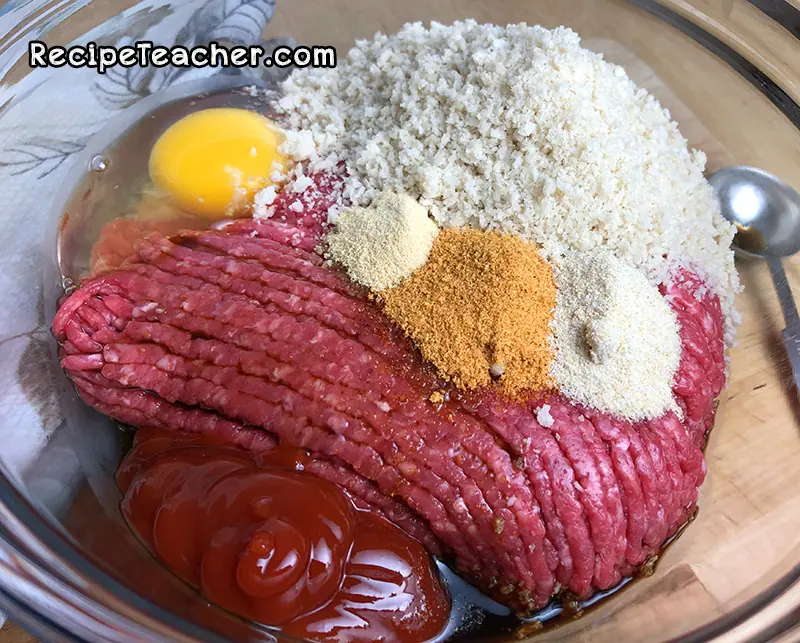 How to make Meatloaf in an Instant Pot
It really couldn't be easier. We mix all the ingredients as we would for a normal meatloaf recipe, fill the mini loaf pans with the mixture, then place the pans on the trivet in the Instant Pot with 1 ½ cups of water. 25 minutes on high pressure, a quick release, and you're good to go! When mixing the meatloaf ingredients, you don't want to overmix. By that I mean gently use both hands to mix all the ingredients for about a minute, or until all the ingredients are well incorporated together. You don't need to keep mushing it into a paste. Once the mixture is all mixed together, you can separate it into two parts. This is the part too, where we would add any additional ingredients if we wanted to one of the meatloaf mixtures. Personally, I always love a little chopped onion, carrot and celery. Then gently shape each one by hand into the approximate size of the mini loaf pans, and place them in. Once in the pans, you can gently tap the pans on the counter to get the meatloaf mixture to settle in, and also gently use your hands to get it to fill out the pans.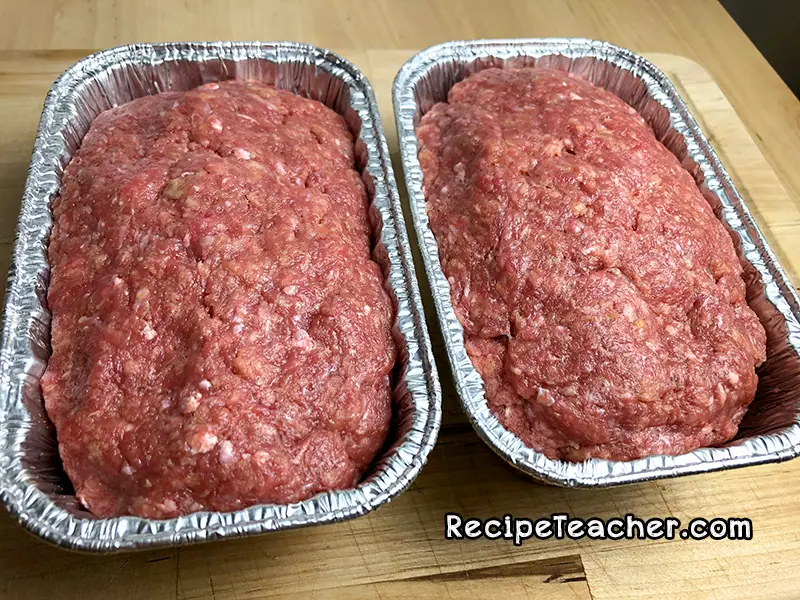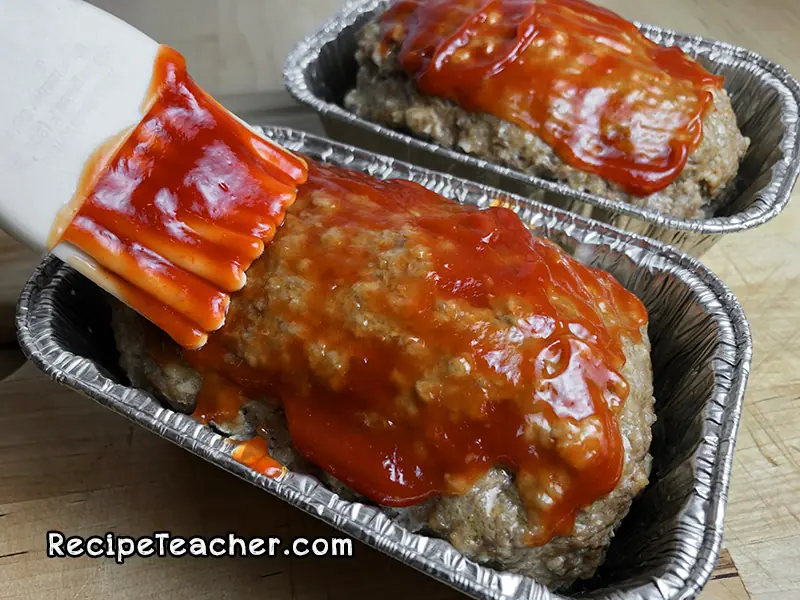 Finish the meatloaf under the broiler
One thing we really like to do for this recipe is to add ketchup to the top of the meatloaf after it's done in the Instant Pot, and place it under the broiler in the oven for about 5 minutes. The sugars in the ketchup will begin to caramelize and bring out a delicious flavor that is so perfect as the finishing touch.
Serving Suggestions
The potatoes pictured are my Air Fryer Roasted Ranch Potatoes. These are so awesome and super simple to make!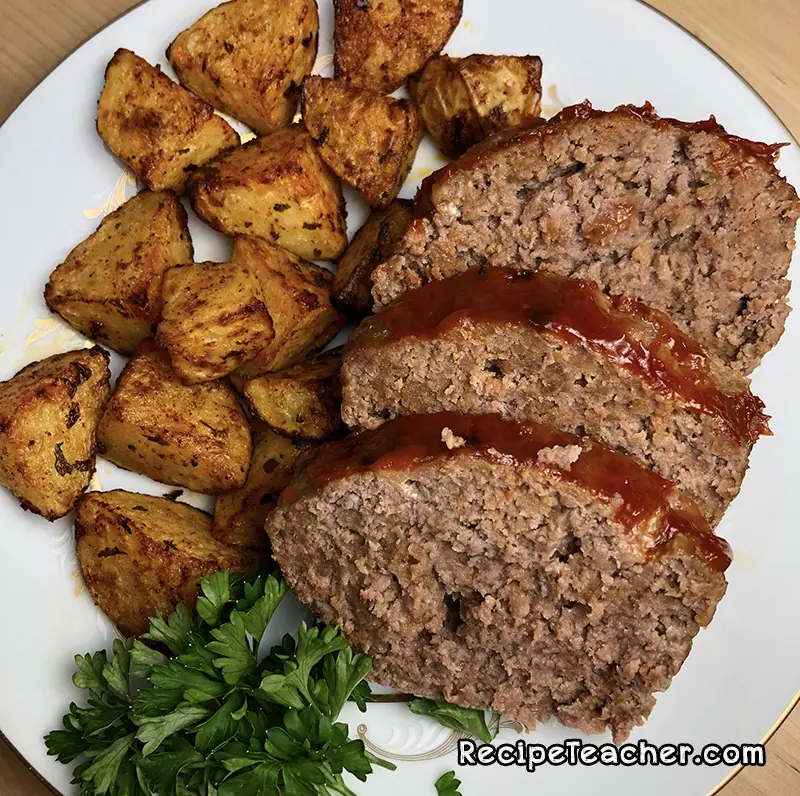 Print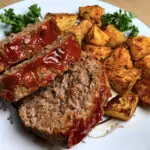 Best Damn Instant Pot Meatloaf
---
Author:

Total Time:

35 minutes

Yield:

4-6 servings
1.5

lbs ground beef (97% lean)

¾ cup

panko breadcrumbs

¾ cup

ketchup (divided)

1

egg

½ tsp

season salt

1 tsp

onion powder

½ teaspoon

garlic powder

1

tbs Worcestershire sauce
---
Instructions
In a large bowl, combine ground beef, breadcrumbs, egg, season salt, onion powder, garlic powder, Worcestershire sauce, and ½ cup ketchup. Use hands and mix very well.
Divide mixture in half and gently form into the mini loaf pans.
Add 1.5 cups of water to Instant Pot liner, add trivet, and place filled mini loaf pans onto the trivet. Secure lid and set vent to sealing (closed) position. Cook on high pressure for 25 minutes. After cooking time is complete, do a quick release of the pressure.
Turn on your oven's broiler. Carefully remove mini loaf pans from the Instant Pot and pour our any drippings from the pans.
Cover tops of each meatloaf with remaining ketchup and place pans under broiler for about 5 minutes. Remove from broiler and let cool on countertop for about 5 minutes.
Use 2 forks to remove each meatloaf from the pans and you're ready to slice and serve.
Prep Time:

10 min

Cook Time:

25 min

Category:

Dinner

Method:

Instant Pot

Cuisine:

American