Ahhh, fresh garlic. It's so very popular around the world for it's delicious taste in any number of cuisines. Lots of the best recipes out there require fresh minced garlic. Our chef Gabe show us the easiest and best way to peel and mince garlic.
This 1-minute tutorial will help you to become an expert in the kitchen when it comes to working with garlic the correct way.
Step 1: Remove Cloves to be Minced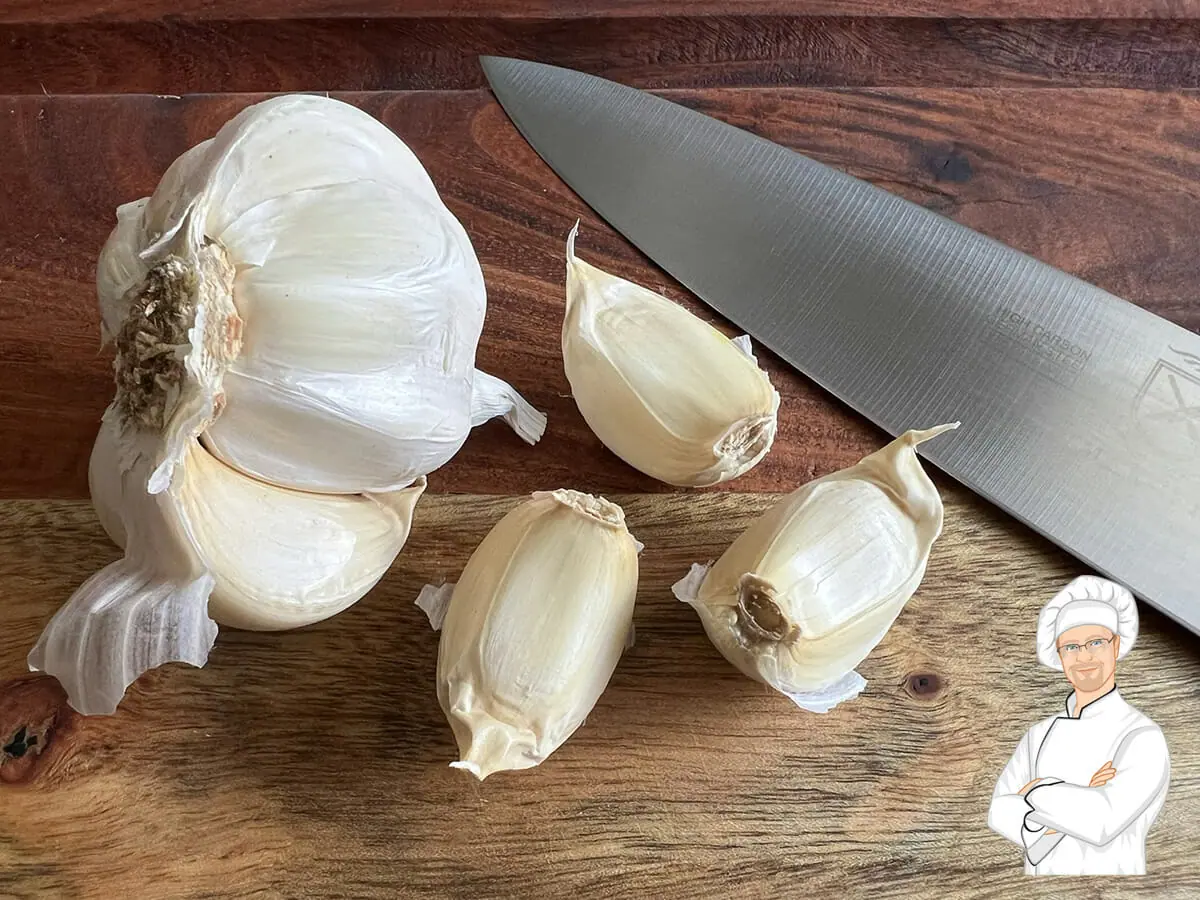 Use your hands and remove any outer layers from the whole garlic bulb until you're able to reach in and remove a few of the individual cloves.
Step 2: Chop Root End of Clove
Take the individual clove and just chop off the nub/root end. This will make peeling much easier.

Step 3: Remove skin from clove
The skin should be easy to peel off at this point. You can always take the knife to help lift the skin off as well.

Step 4: Slice the Clove
Now we slice the clove into thin slices.

Step 5: Start a Rough Chop
Rock the knife back and forth over the clove slices to start getting a rough chop

Step 6: Get Mincing
Continuing the chopping process, being sure to wipe off any pieces that stick to the knife.

Step 7: Complete!
You now have minced garlic that's ready for any delicious recipe!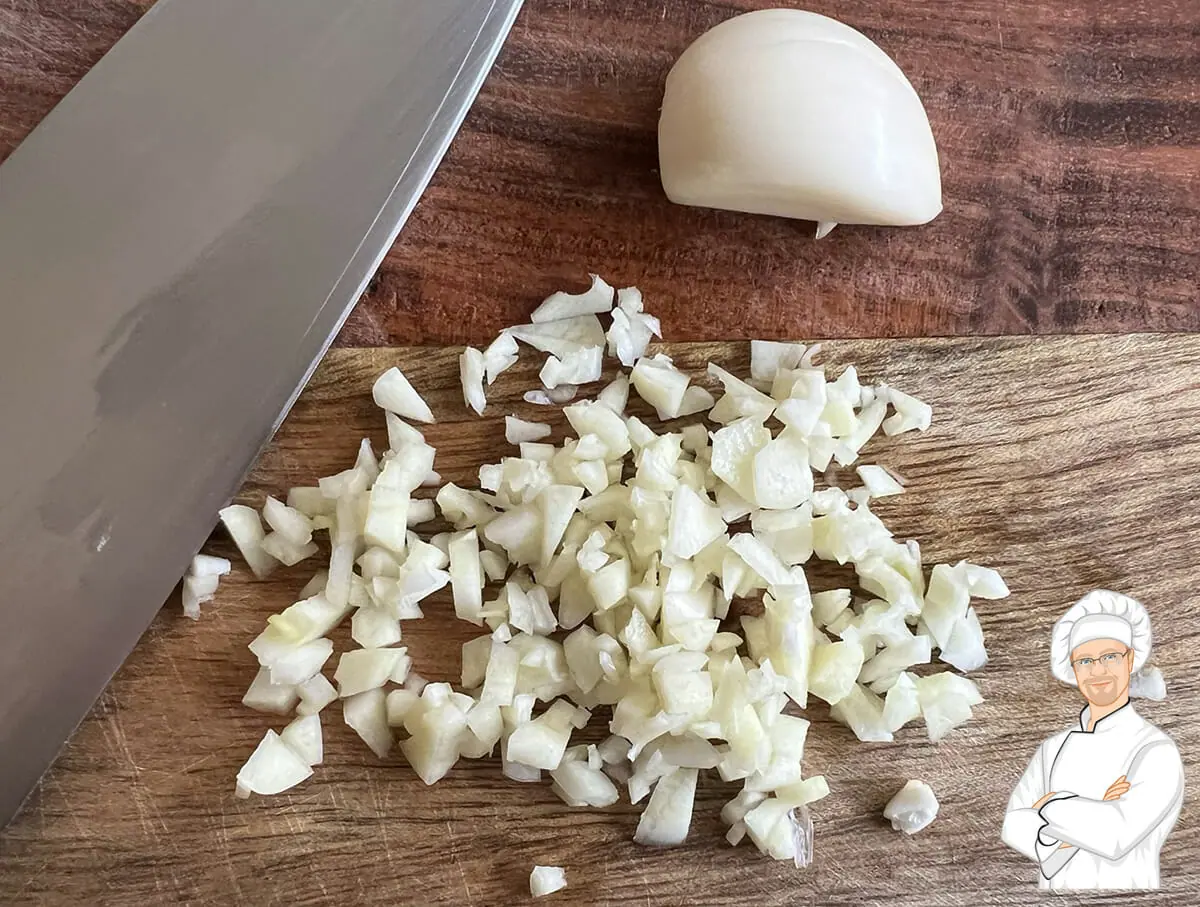 Print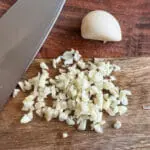 How to Peel and Mince Garlic
---
Description
A quick step-by-step guide (with video) on how to peel and mince garlic.
---
---
Instructions
Use hands to remove outer layers of skin from garlic bulb
Remove cloves to be minced.
Use a sharp knife to chop of knobby (root) end of clove.
Carefully remove skin from clove. Use end of knife to help lift off peel if necessary.
Slice clove into thin slices
Begin chopping slices by rocking knife over the garlic slices. Be sure to remove garlic that sticks to knife.
Continue the chopping process until garlic is minced into small pieces.